What it takes to be a successful typing contractor: Tips from a top-end transcription company
What does it take to be a successful typing contractor? I interviewed Ms. Deb Jury, the Contractor Recruitment Officer at one of the UK's most experienced transcription companies, Sterling Transcription, to find out what they look for when recruiting typing contractors.
I've heard to be a successful typing contractor you just need to be a fast typist.  Is this true?
"Anyone can 'type' but it takes skill to 'transcribe' because transcription typists are highly skilled professionals who rely on their skills and experience to perform work of the highest quality", said Ms. Jury.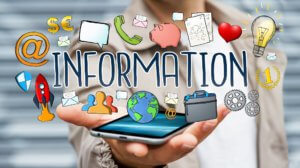 What skills and abilities do you need to become a successful typing contractor?
Ms. Jury says that there is a range of skills and abilities which they look for when recruiting for typing contractors.
"Active listening skills with the ability to stay focused on the audio being transcribed, a sharp attention to detail, and experience in successfully running your own transcription business, or a similar experience, are just a few of the skills we look for in applicants," said Ms. Jury.
Ms. Jury emphasised the importance of having a strong work ethic and great time management skills.
"Successful typing contractors are those who have the ability to ensure all deadlines are met and are committed to producing quality work. We also look for excellent communication and word processing skills, with a minimum touch-typing speed of 65WPM", Ms. Jury said.
What about transferable skills, are they important?
Ms. Jury said transferable skills are also greatly valued.
"Typing contractors need to be able to use transferable skills, such as problem-solving, analytical reasoning, critical thinking, adaptability, teamwork and communication", said Ms. Jury.
Do successful typing contractors need prior transcription experience?
When asked about whether typing contractors need prior transcription experience, Ms. Jury was quick to acknowledge, "Yes, they really do need prior transcription experience or solid experience in another similar industry or higher education which relies on those transferable skills".
"When thinking about which industries our typing contractors come from, usually they come from, well, the obvious one which many people would already know – medical. Medical typists generally have a range of speciality areas, rather than one speciality."
"Our generalist typing contractors – so that's academic, research, finance and media content – usually come from a legal or administrative background, with a heavy emphasis on word processing. They may have worked for a government department previously and did the bulk of the word processing required.  Or they may have worked for a private organisation where the majority of their work was word processing in an area that required an extremely high level of concentration, researching and attention to detail."
"Another area which we recruit for, and which we have a lot of difficulty getting people with the right skills, is Minute Taking. Our expert minute takers are generally executive-level secretaries or executive Personal Assistants", said Ms. Jury.
Top Tip: Do your research.
Ms. Jury encouraged prospective typing contractors to thoroughly research the company they wish to contract to, not only to find out the skills and talents sought after but to also ensure the company is a reputable company.
"At Sterling Transcription, we look after our typing contractors – from the first point of connection, right through to our seasoned contractors who have been with us for years. We have a rigorous vetting process, and this is in place for both us and our contractors. Training doesn't stop once you become accredited. We have ongoing training and upskilling opportunities for our typing contractors who wish to advance their skills further."
"We also have a bonus system, which rewards those typing contractors who perform at a consistently high level", Ms. Jury said.
If you want to find out more about becoming a successful typing contractor with Sterling Transcription, visit the Careers section on the website.
About Sterling Transcription
Sterling Transcription has been working with skilled and successful typing contractors for almost twenty years. Sterling's range of transcription services spans academic and research, medical, business, media and finance sectors. They have a strong presence in the United Kingdom and are a branch of the global Pacific Solutions network.
Information from the Source is a regular series of blog articles written by the teams at Sterling Transcription, Pacific Transcription, Pacific NZ Transcription, and Expedict Transcription. These articles share a wealth of knowledge on all things to do with transcription in today's post-COVID world. From data security to dictation methods, academic transcript formats to being a successful typing contractor, everything you need to know about the online transcription world is at your fingertips.